Acoustic Resilient Mat Underlay Vinyl Sound barrier sheet Mass Loaded vinyl
MLV without the foam cushion would be under the subfloor or in walls and ceilings or as second layer to increase sound reduction even more
LEEYIN® MLV Safety Barrier is a good sound blocking material that resists the passage of sound waves and reduces the transmission of airborne noise. It is widely used in places that need soundproofing.
Product Name

Acoustic Resilient Mat Underlay Vinyl Sound barrier sheet Mass Loaded vinyl

Material

PVC+Metal Power

Standard Size

10*1.2m or 5*1.2m/Roll

Standard Thickness

1.2/2/3mm or customized

acoustic coefficient

16-26 dB

Density

23-30kg/Roll

Application

Ceiling,Wall & Floor
Mass Loaded Vinyl is a kind of newly sound insulation product, which made from macromolecule material, metal powder and other accessory ingredients.
Material advantages:

* High performance of soundproofing.
* Waterproof function.
* Fire retardant effect.
* Easy to install.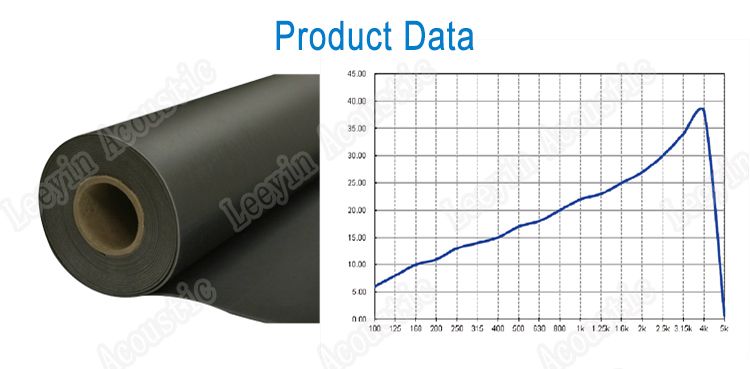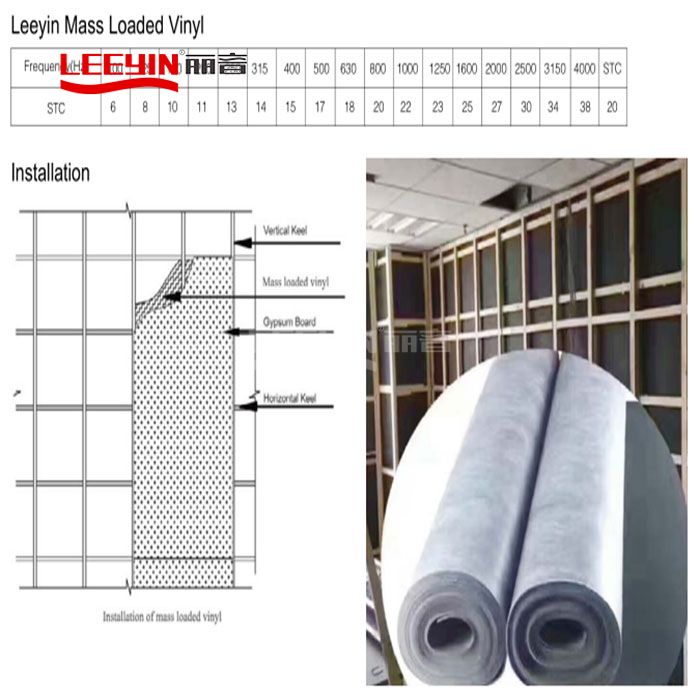 1.Used in composite lightweight gypsum board and wooden board wall, significantly enhance the sound insulation of the wall.
2. Used in composite ceiling, improve the floor sound insulation effects.

3. Used in floor layout, effectively increase the floor impact sound and air born double sound insulation effects.

4. Applied to pipe wrapping, improve the sound insulation and noise reduction of PVC pipe wall.
5. Used in soundproof door composite, change the vibration frequency of the door hinge itself, significantly enhance the door hinge sound insulation.
6. Acoustic cover, engineering machinery, car cab, shipyard, engine compartment, metal damping vibration, material sound insulation and so on.