Leeyin Wood Slat Panels
Leeyin Acoustics wooden slat panel is produced with high-quality, luxury finish and outstanding acoustic properties.

All of the materials are sourced from certified sustainable sources — a complete environmentally friendly product.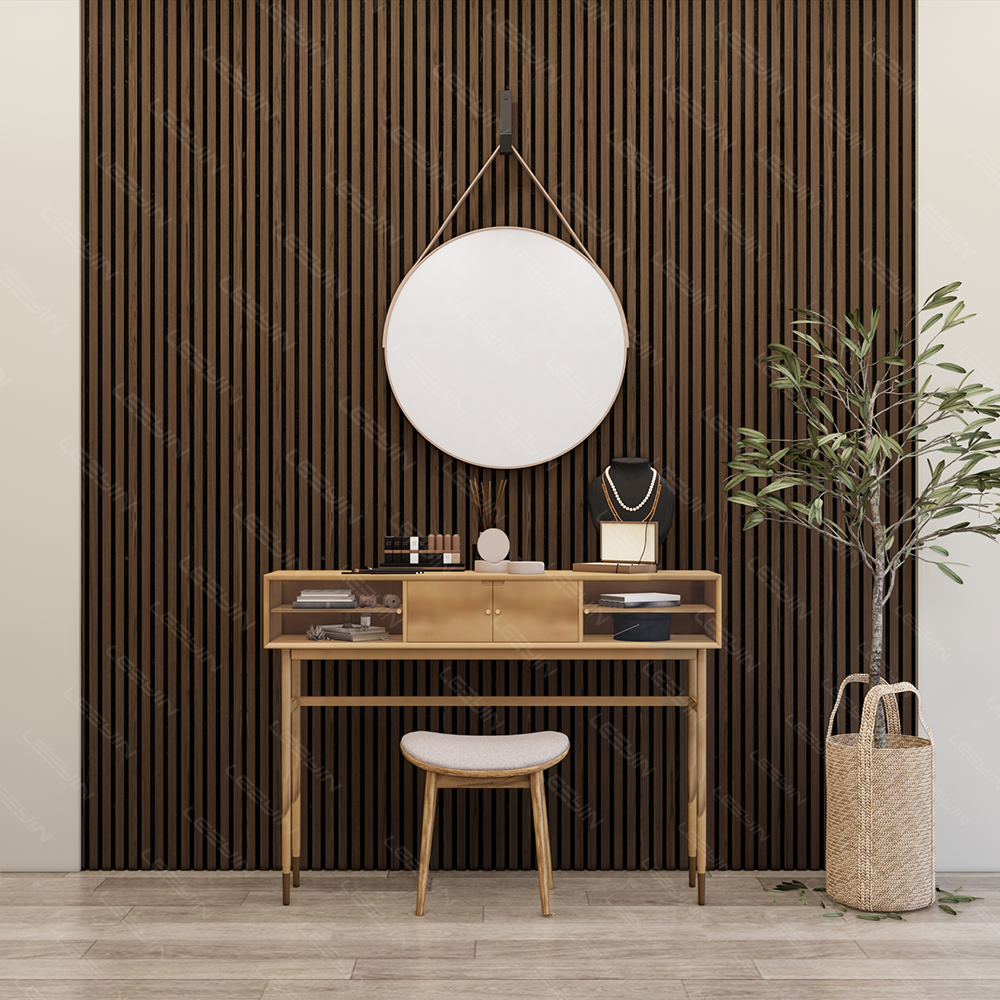 Enjoy a natural, modern & acoustic space.
It can improve the sound quality and elegant feel of any interior space. The wooden slat panel can be used on both walls and ceilings, aided by their ease of installation, when this is combined with the range of colors it creates a multitude of possibilities.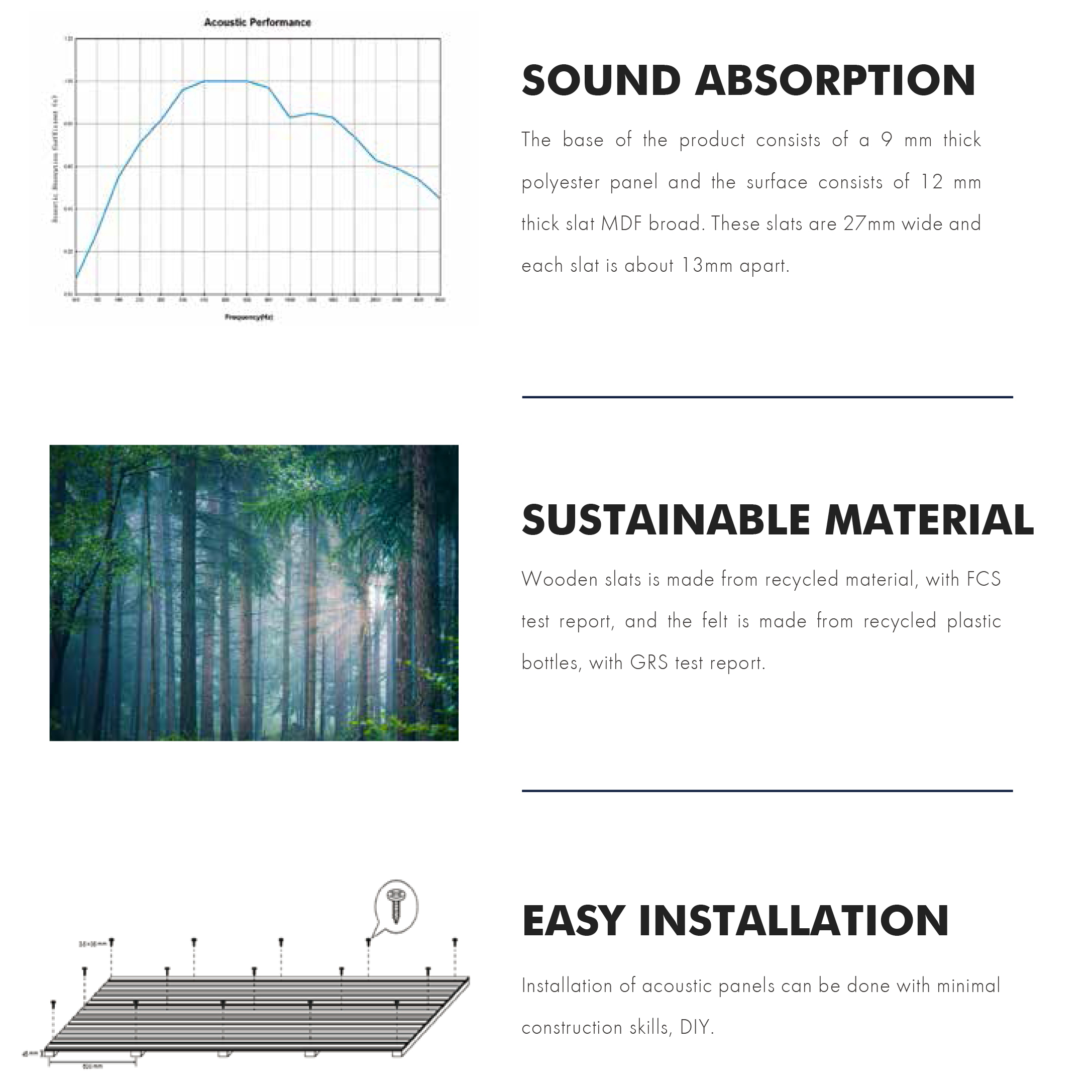 Perfect for both residential & commercial environments.
The wood slat panels are ideal for both residential and commercial application, from home interior design projects to restaurant refurbishments to significant scale hotel developments. The panels deliver not only a visually eye-catching wallcovering solution but also brings the added benefit of acoustic dampening qualities to any project.