MGO perforated panel acoustic material acoustic products
Distance of two Holes:8/8,16/16,32/32mm,etc.
Diameter of Holes:1,2,3,4,5,6,8,10,12mm,etc.
Fireproof/Moisture-proof and mildew-proof/Environment-friendly
Wooden perforated panel is a simple union between perforateions in a high recyled content. It focus the sound absorption spectrum in the mid range frequencies while maintaining some of the highter frequencies. It has good sound absorption effect, effectively improves the indoor reverberation time, and effectively improves the clarity and fullness of the environment's clear speech.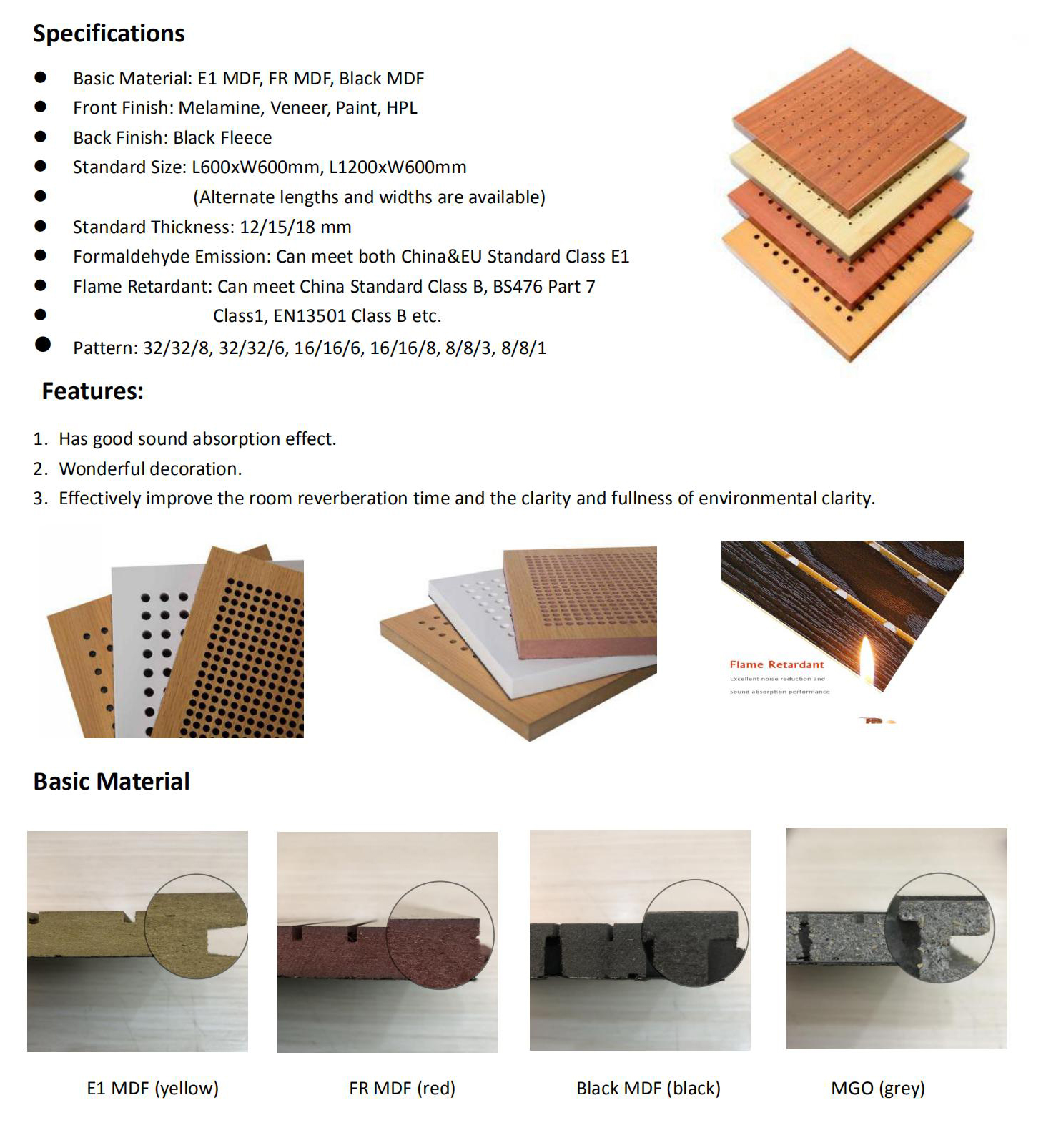 Leeyin wooden perforated acoustical panels can be applied to Multi-Functional Performance Hall, Gymnasium, conference center, reception hall, office, hospital, restaurant, music rooms, auditoriums, recording studios, broadcasting studios and shopping center. Any space where good speech privacy or speech intelligibility is needed can be used.