Micro mgo perforated sound acoustic solutions noise absorbing materials
Finish:Melamine, technical veneer, natural veneer, fireproof leather, etc.
Environmental performance: National Standard E1 class
Wooden Micro-Perforated panel is made of high-quality sheet material,which has the properties of environmental protection, fire resistance, and water resistance. The choice of finishing colors and materials is wide, which can well meet the diverse acoustic and decorative needs of customers. Standardized modular design, using keel structure, easy to install.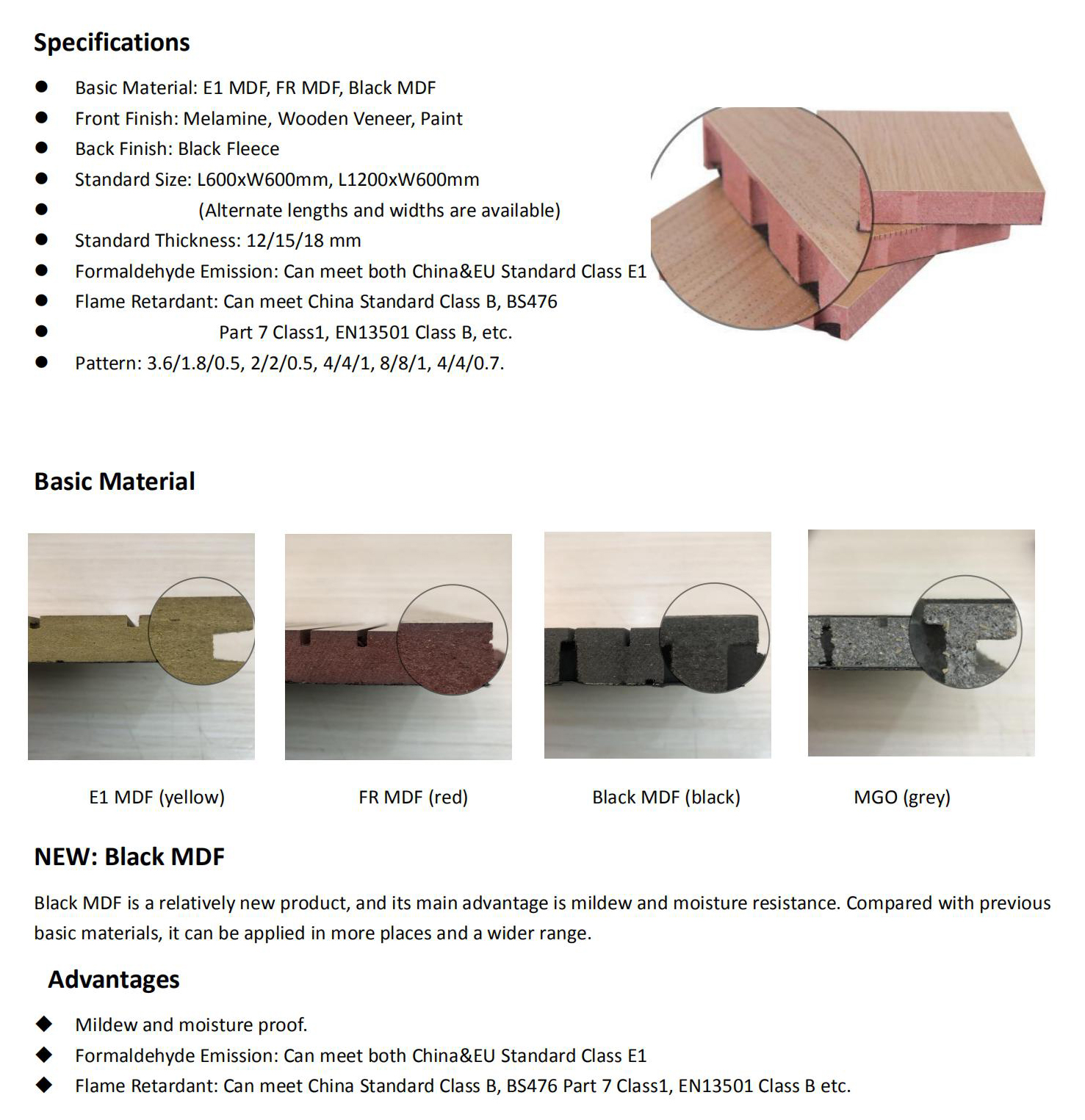 Applicable places: Opera, theater, recording studio, studio, audition room, TV station, radio station, business office, multi-purpose hall, conference room, studio, concert hall, auditorium, stadium wall.