Acoustic fabric wrapped sound absorption panels Fabric wrapped acoustic panel
Core Material: Glass Wool(Default), Polyester Wool, Melamine Foam, etc
Front Finish: Fabric, Leather
Standard Size: 600*600, 1200*600 mm
LEEYIN® fierglass acoustic fabric board has excellent acoustic performance in both mid and high frequency sound.It is widely used in places that need acoustic solution, such as dancing halls, karaoke rooms, restaurants, hotels, home theaters, conference rooms, bowling alleys, gymnasiums, theaters, rehearsal halls and so on.
Product Name

fierglass acoustic fabric board

Structure

Base Material, Fabric & Frame

Basic Material

Glass Wool, Polyester Wool or Melamine Foam

Finish

Fabric or Leather

Size

L600*W600, L1200*W600mm

Thickness

25mm, 50mm

Type

Bevel Angle, Square Angle

Acoustical Theory

Porous Absorption

Density

96Kg/m3 (Glass Wool)
Fabric wrapped acoustical panels are available in a wide variety of sizes and shapes to fit your needs. Acoustic wall panels can be manufactured and installed to blend in with and complement the colors and design of your space. Wall panels are an effective an aesthetically pleasing solution to your noise control problems.
Fabric wrapped acoustic panels are an aesthetically pleasing solution to your reverberant noise problems. Also known as acoustical wall panels or acoustical clouds, these panels are typically 25mm or 50mm thick with a square or contoured chemically hardened edge and wrapped with a fire retardant fabric. The panels are mechanically hung on walls or ceilings in patterns or groupings that add to the rooms' overall architecture.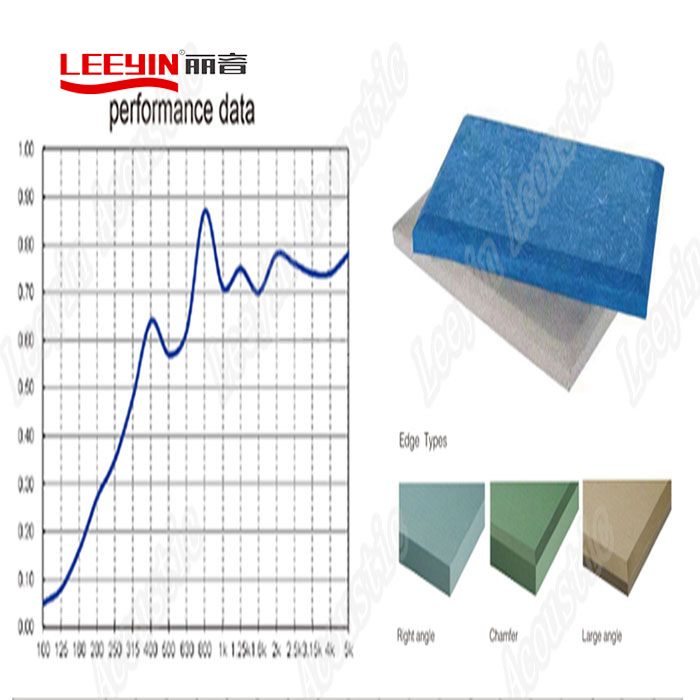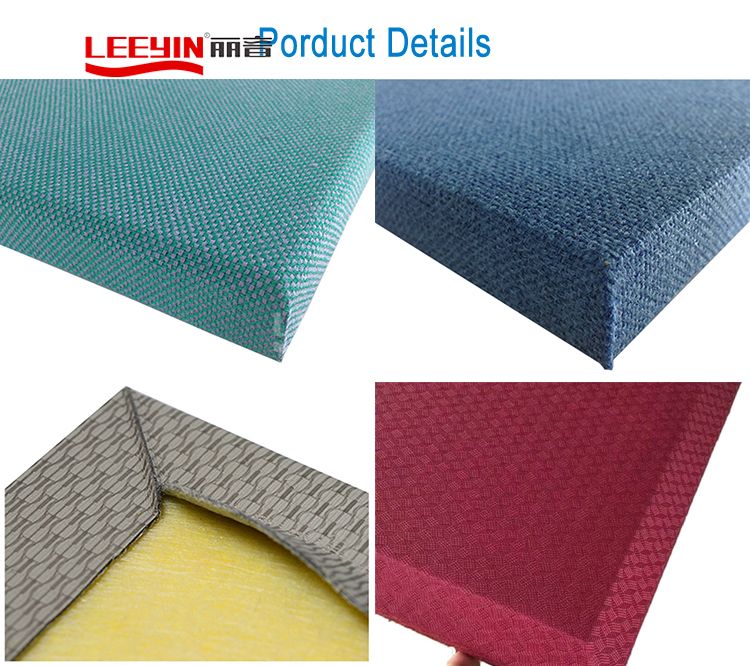 Commonly used in churches, schools, multi-purpose rooms, music rooms, auditoriums, and theatres to reduce the reverberation in large spaces and improve room acoustics for the ease of listening to speech and music.