Fabric Acoustic Panel for Theater Sound Insualtion
Structure:Core Material, Finish & Back Finish
Core Material: Glass Wool(Default), Polyester Wool, Melamine Foam, etc
Front Finish: Fabric, Leather
Product parameters
1.Structure:Core Material, Finish & Back Finish
2.Core Material: Glass Wool(Default), Polyester Wool, Melamine Foam, etc
3.Front Finish: Fabric, Leather
4.Back Finish: 3mm Cardboard
5.Frames: MDF(Default), Aluminum, Resin etc
6.Standard Size: 600*600, 1200*600 mm
7.Standard Thickness: 25mm, 50mm
8.Standard Edge Type: Bevel Angle, Square Angle
9.Acoustic Principle: Porous Absorption
11.Frame Retardant: No fireproof (Default), Fireproof (Available)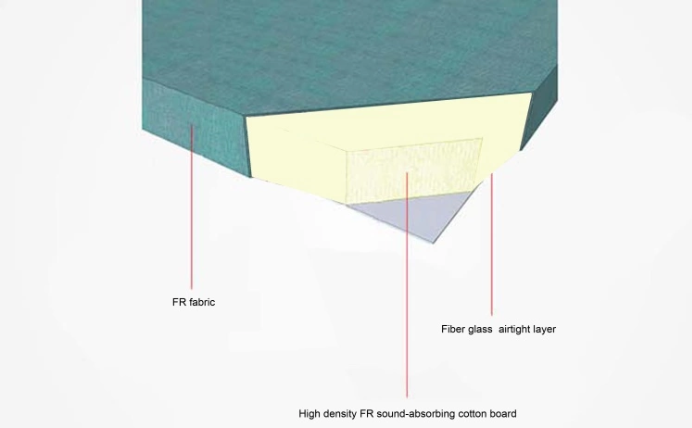 Product Features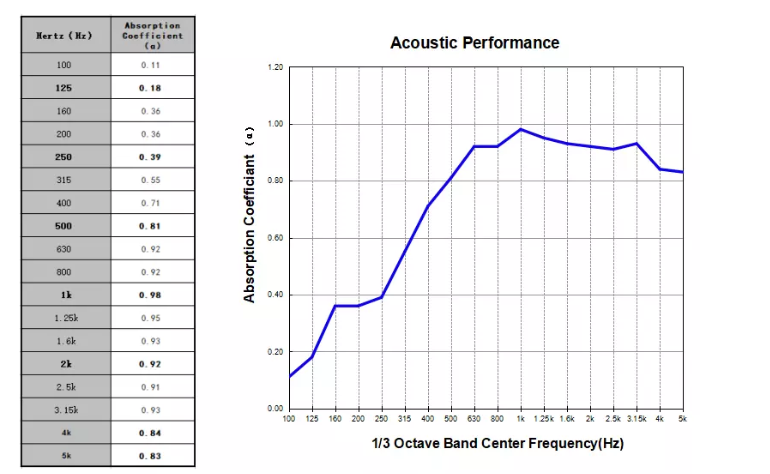 Fabric acoustic panels have excellent acoustic performance in both mid and high frequency sound. They are decorative and easy to install. The fabrics on the surface are available in different types and a wide range of colors and patterns. Customers can also provide their own fabrics and designs, and the panels can be made in different shapes.
Acoustic clothing panel is a common acoustic material, it plays a sound absorption function in the use place, which replaces the traditional sound-absorbing material in an aesthetic point of view. It has a wide sound-absorbing spectrum, high sound absorption coefficient, and has a better sound absorption effect for low, medium and high frequency noise. At the same time it has flame resistant, fireproof, flexible, no dust pollution, strong decorative and simple construction features. Easy installation of patented solutions, to solve the not standard, not environmentally friendly, non-flammable and damp moldy, deformation and other issues of the traditional resin curing soft covered border. The appearance strength of cloth covered acoustic panel is higher, the overall effect of the installation is good, effectively change the acoustic defects of sacrifice 10% sound absorption performance of traditional sound-absorbing soft padded panels due to resin curing frame.
Scope of application
Mainly used in theaters, concert halls, museums, exhibition halls, libraries, interrogation rooms, galleries, auction halls, gymnasiums, lecture halls, multi-purpose halls, hotel lobbies, hospitals, shopping malls, schools, piano rooms, conference rooms, studios , recording studios, KTV rooms, bars, industrial plants, machine rooms, home noise reduction and other places that require high acoustic environment and high-end decoration.