28-4 Soundproofing Wooden Grooved Acoustic Panel
Standard Size:2440*197mm,2440*132mm or customized
Standard Thickness:12/15/18mm
Noise Reduction Coefficient:0.40
Perforated Rate:7.60%
Product parameters
Core Material:E2/E1/FR MDF, MGO, plywood, etc.
Front Finish:Melamine, Veneer, HPL, Painting
Back Finish:Sound absorption fleece
Standard Size:2440*197mm,2440*132mm or customized
Standard Thickness:12/15/18mm
Noise Reduction Coefficient:0.40
Perforated Rate:7.60%
Flame Retardant:BS476 Part 7 Class1,ASTM E84-18 Class A
Formaldehyde Emission:EN13986:2004 Class E1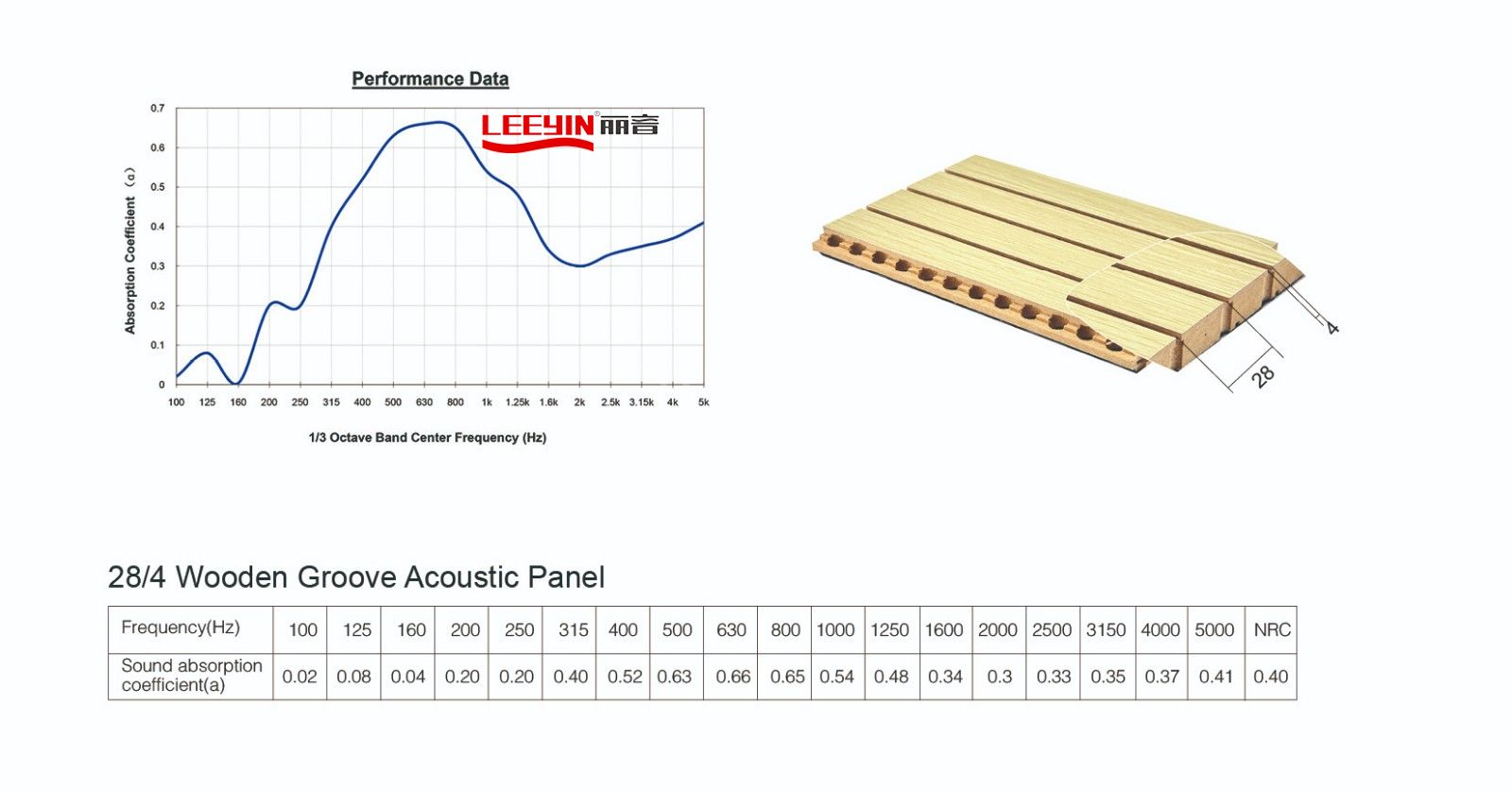 Product Features
Leeyin wooden grooved acoustic panels consist of three layers: the substrate, the front surface and the back surface. We use MDF as the substrate, which is laminated with melamine or natural wood veneer on the front surface, channeled/slotted with a series of grooves on the front surface, perforated with a series of round holes on the back surface and then a layer of black acoustic fleece is pasted on the back surface of the substrate.
The pattern of our wooden grooved acoustic panels is determined by the width of the slats and grooves. For example, pattern 13-3 means the width of the slats is 13mm and that of the grooves is 3mm.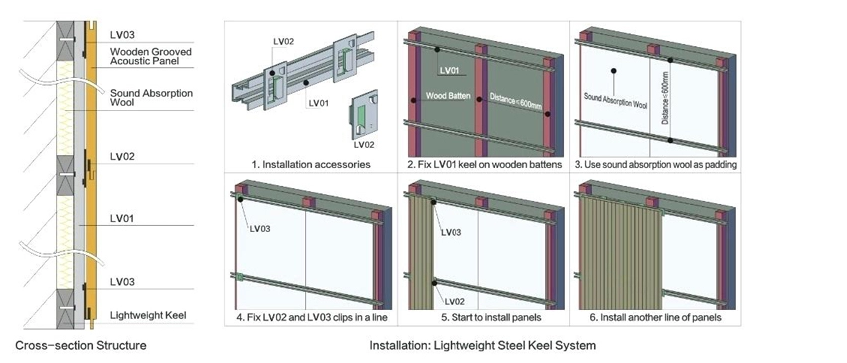 Scope of application
Concert hall, HIFI audition room, recording room, and other high-end site interior decoration, as well as improve the quality of sound quality, improve voice clarity, the material is featured by lightweight, not deform, high strength, beautiful shape, elegant color, good decorative effect, strong sense of three-dimensional and easy installation.