Installation process of Liyin grooved wood acoustic panel
Grooved wood acoustic panel is a structured sound absorbing material with slots on the front and round holes in the back of the medium density fiberboard. The depth and volume of the cavity achieve different sound absorption effects at different frequencies. With the use of silent sponge, it can effectively improve the indoor reverberation time and effectively improve the environmental clarity and fullness of speech.
Application Environment : often used in Gyms, Hotels, Exhibition Halls, Lecture Halls of School, Multi-Function Halls, Conference Rooms, etc.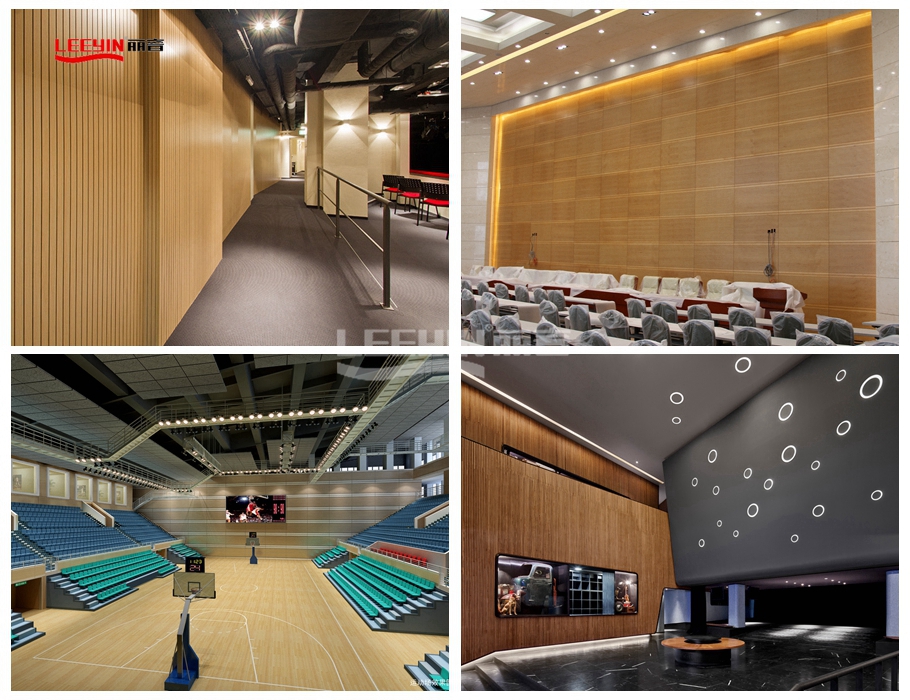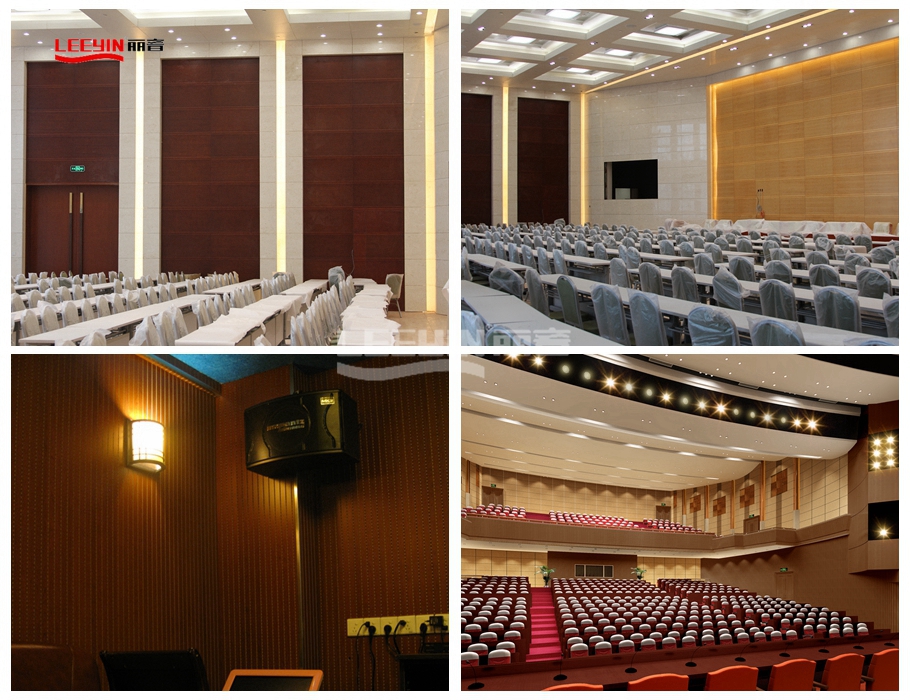 Installation process:
Ⅰ Installation method:
(I) Preparations and environmental requirements before installation:
1.The installation site must be dry and the minimum temperature should not be lower than 10 degrees Celsius;
2.The maximum humidity change value after installation should be controlled within the range of 40% ~ 60%;
3.The installation site should reach the above humidity standard at least 24h before installation;
4.The Wooden Acoustic Panel must be placed the installation place for 48 hours, so that the acoustic panel can adapt to the indoor environment and be shaped;
5.The wall covered by the grooved wood acoustic panel must be installed with keels according to the design or construction drawings. The keel arrangement rule must be the same as that of the grooved wood acoustic panel, with a pitch of 300 ~ 600mm
6.The distance between the base layer and the surface of the keel is generally 50mm according to the specific requirements, and the plane flatness and vertical error are not greater than 0.5mm
7.If the keel gap needs filler, it must be installed first according to the design requirements to ensure that the wood acoustic panel installation is not affected.
(Ⅱ) Fix the grooved wooden acoustic panel on the special keel
1.Fix the groove wood sound-absorbing board specially with the keel to the keel through the gun nail or threaded screw
2.The keel insert fasteners LY02 and 03 are specially equipped along the grooved wood acoustic panel
3.The installation order of grooved wood acoustic panel follows the principle of left to right and top to bottom;
4.To adjust the position of the grooved wood acoustic panel, just adjust the fasteners LY02, 03.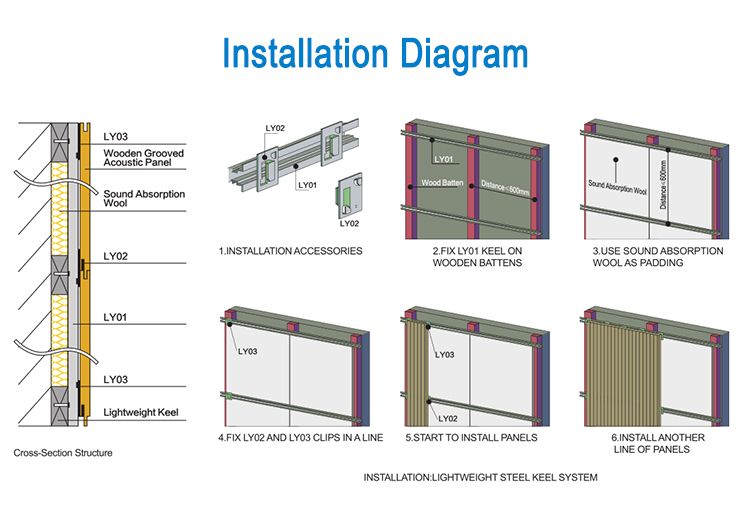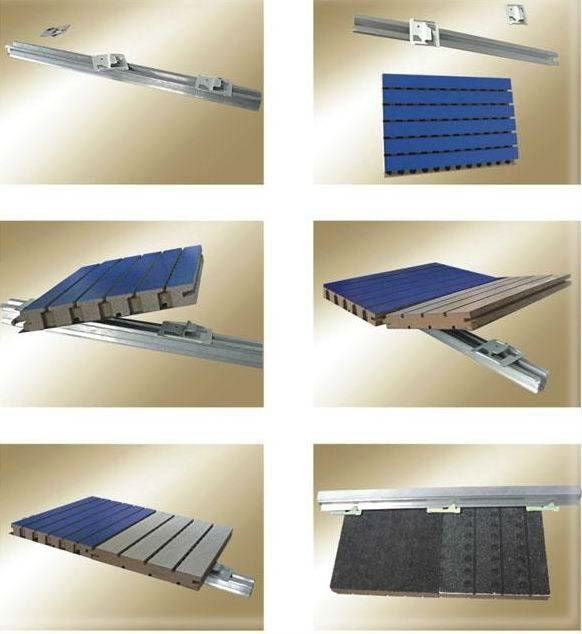 Liyin Grooved Acoustic Panel: