Wooden Grooved Acoustic Panel for Wall & Ceiling
Model:5-3/6-2/12-4/13-3/28-4
Substrate: High density flame retardant substrate / Solid wood substrate / Class A glass magnesium board
Model:5-3/6-2/12-4/13-3/28-4
Substrate: High density flame retardant substrate / Solid wood substrate / Class A glass magnesium board
Finish: Melamine / Veneer /Fireproof finish/ Pure color piano paint
Common specifications:128x2440x15(18)mm
Products tested in full compliance with national environmental protection E1 standard.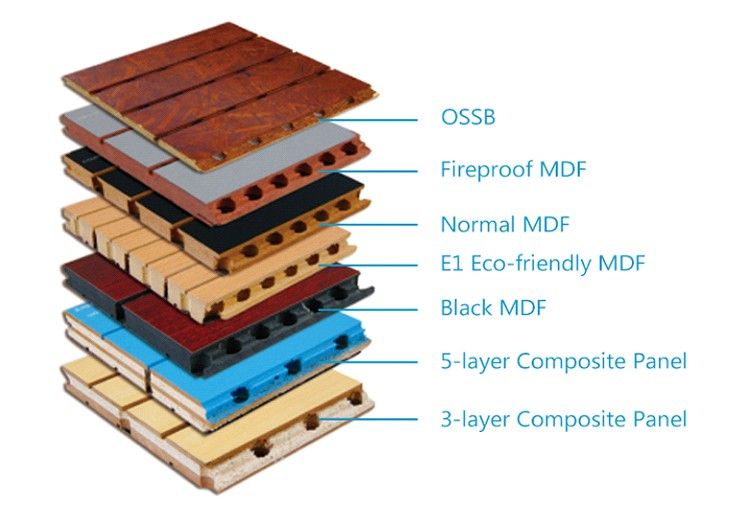 This series of products sound-absorbing effect is good, and improved reverberation time significantly. Acoustic characteristics meet the national standard of similar materials, effectively improve the environmental sound fullness, clarity and three-dimensional sense, standardized module design, using slot, keel structure, easy and fast installation.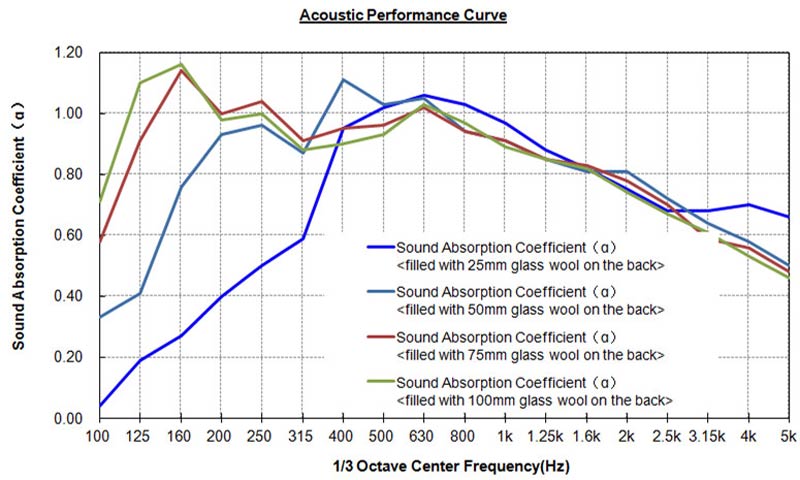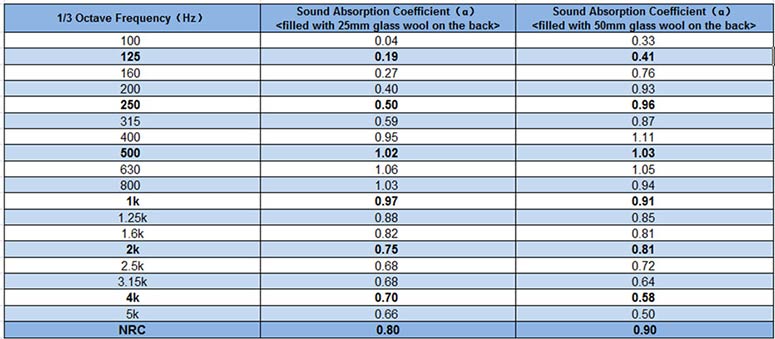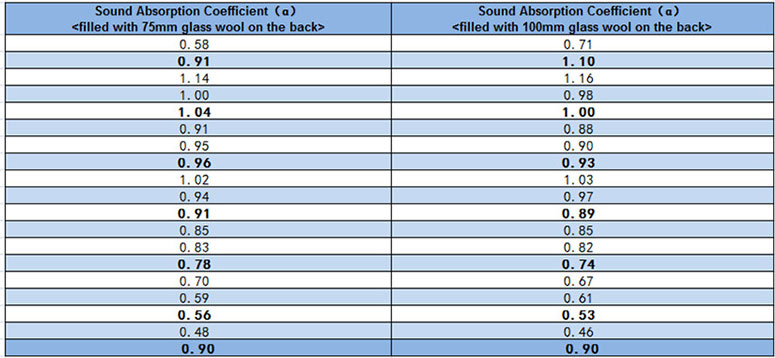 Home theater, concert hall, HIFI audition room, recording room, and other high-end site interior decoration, as well as improve the quality of sound quality, improve voice clarity, the material is featured by lightweight, not deform, high strength, beautiful shape, elegant color, good decorative effect, strong sense of three-dimensional and easy installation.