Noise Cancelling Panels Sound Dampening Panels
Model:5-3/6-2/12-4/13-3/28-4
Substrate: High density flame retardant substrate / Solid wood substrate / Class A glass magnesium board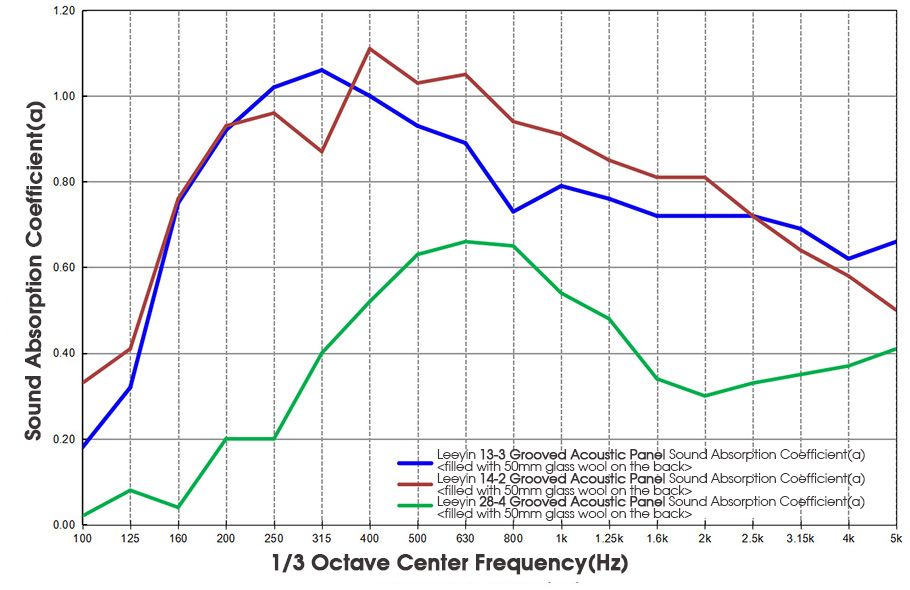 1.Scientific industry: Made according to acoustic theory, excellent at reducing noises, especially effective for absorbing high and middle frequency noises.
2.Artistic products: Natural wood, which may be carved according to your taste.
3.Environment-friendly: All the materials conform to the country's environmental protection standards, little wood alcohol is contained. Its natural wood is fragrant.
4.Fireproof: Fireproof degree B1- the highest for wood. It has already been tested by authoritative organization.
5.Moisture-proof and mildew-proof: It is made of high density moisture-proof and mildew-proof material.
6.Theory: Grooved on front and perforated on back of the panel with concealed system (for installation). It is usually used on the wall to absorb sound and reduce noise.
7.Easy to install: Dragon bone construction is applied.
8.Industrial production: No more an extensive production, automatically controlled by computers, standardized and large scale production, improved is production capability and ensured is products quality.
Concert hall, HIFI audition room, recording room, and other high-end site interior decoration, as well as improve the quality of sound quality, improve voice clarity, the material is featured by lightweight, not deform, high strength, beautiful shape, elegant color, good decorative effect, strong sense of three-dimensional and easy installation.