9mm 100% Polyester Fiber Sound Insulation Board
Light Weight:229kgs/m³,2.07kgs/sqm
Standard Size:2420*1220, 1200*600 , 600*600mm
Standard Thickness:9mm, 12mm
Installation:Use glue or nails to fix it
Product parameters
Heat Performance:Good heat insulation
Standard Edge Type:Bevel Angle, Square Angle
Soft and natural texture:High Elasticity
Frame Retardant:ASTM E 84/EN13501-1
Surface:Standard, Printed
Eco-Friendly:GB18580-2001 Class E1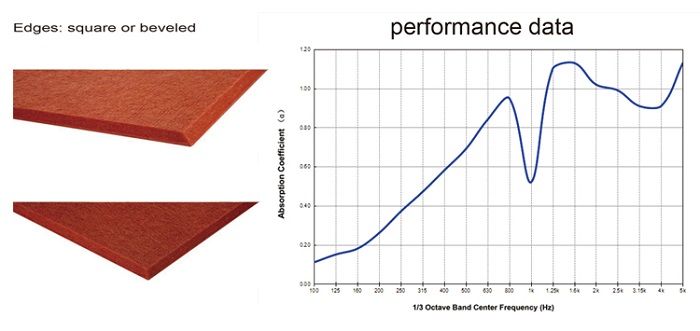 Product Features
Polyester fiber acoustic panel is made of 100% polyester fiber. It is good acoustic and decorative material with characteristic of environment protection, fire retardant, heat insulation, mildew proof, easy cutting, easy removal and simple installation, etc. There are varieties of patterns and colors can be chosen to meet different styles and levels requirements.
1.Having good heat insulation performance.
2.Fire retardant material with excellent fire proof characteristic.
3.Environmental protection product.
4.Light weight: 229 kgs /m3, 2.06 kgs / m2
5.Easy to cut by knife.
6.Soft and natural texture. It will not be broken under the huge impact of high elasticity.
7.No need of decorative veneer. The required acoustic and decorative effect can be reached by the basic operation, such as pasting, drilling and nailing etc. It can reduce both cost and period of projects.
8.Easy dust removal and maintenance by vacuum cleaner or feather duster.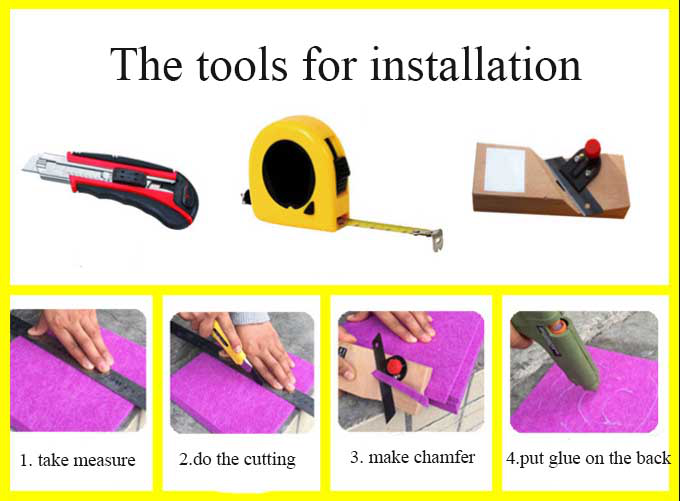 Scope of application
Home decoration: TV background wall, living room wall, bedroom background wall, dining room wall, theme wall background, front step wall, study room and so on.
Commercial site: hotel, office building, company, department, SPA and so on.

Leisure center: wall and door head of bar, KTV, beauty salon, restaurant, cinema, studios, meeting room, Tea house.