Dear Leeyin Customers ,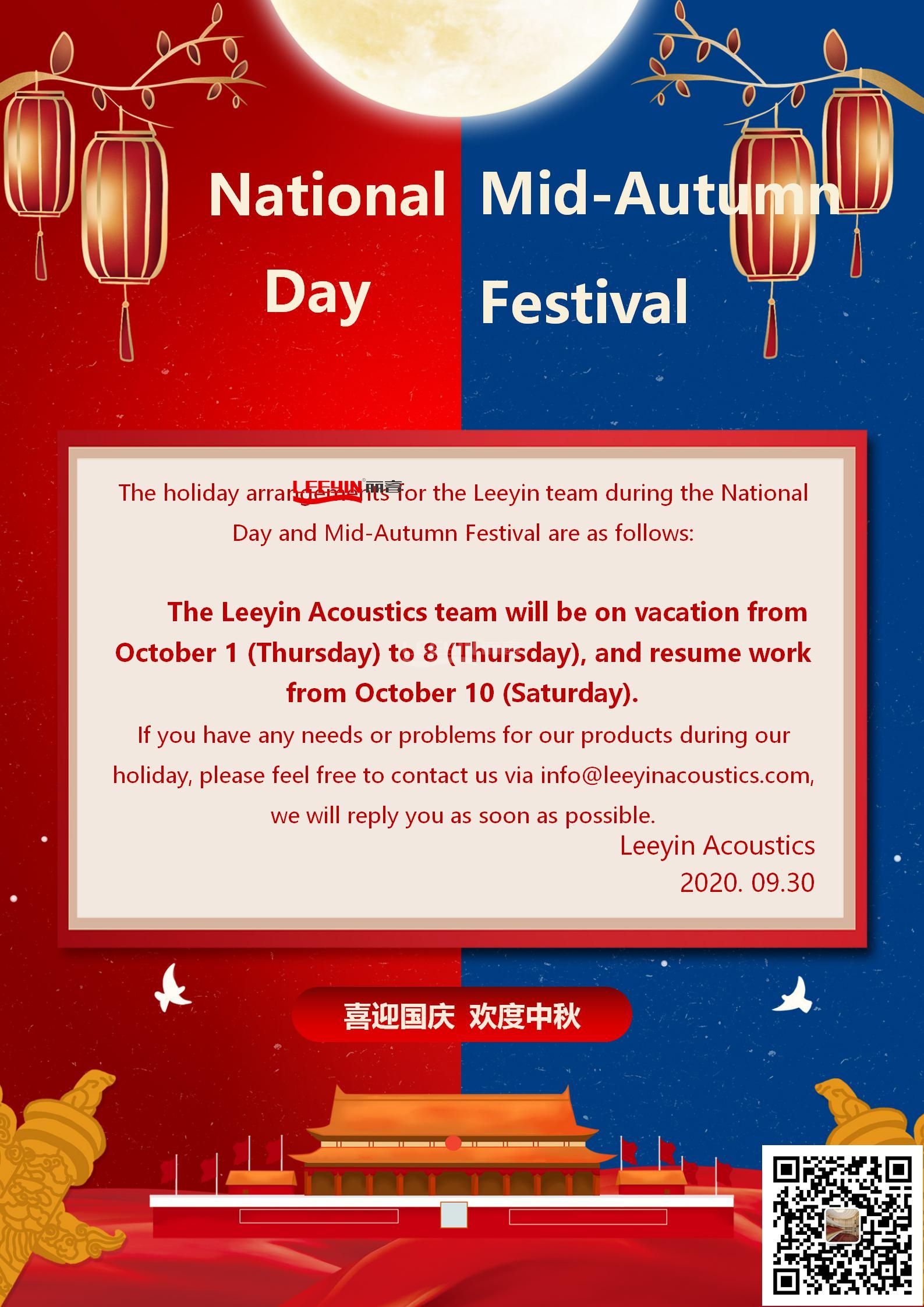 Thank you for your comprehensive support to Leeyin Acoustic from January to September 2020. To celebrate the National Day and traditional Mid-Autumn Festival, Leeyin Acoustic plans a eight-day holiday from October 1 to October 8. We will resume work on the 9th, June. If you have any needs or problems for our products during our holiday, please feel free to contact us via info@leeyinacoustics.com, we will reply you as soon as possible.
We would appreciate any inconvenience caused by our vacation. We look forward to your next business support, and hope that we can have better cooperation and create brilliant!
LEEYIN ACOUSTIC